Installing Malca-Amit Shipping Services application is easy! You can review this guide to setup your e-commerce Store on BigCommerce ©. The Malca-Amit Shipping Services application will be integrated within your BigCommerce store enabling you to save time, save money and ship with confidence.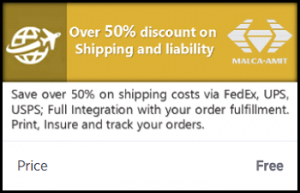 Please note that should you experience any issues during the installation process, use the Support link in the Malca-Amit website,  or send an email to solutions@malca-amit.com
Add our emails to your whitelist
You should white-list solutions@malca-amit.com through your email provider to make sure you receive email notifications from us about your account and actions.
What is white-listing?
Spam filters are used by your email provider. There are white lists and black lists of senders and keywords to look for in emails. If a spam filter keeps a white list, is the practice of identifying entities that are provided a particular privilege, service, mobility, access or recognition. Entities on the list will be accepted, approved and/or recognized. For additional information on how to white-list an email address, we suggest you review the documentation of your email service provider.
Introduction
Since 1963 Malca-Amit has been Delivering Absolute Peace of Mind to the luxury goods industry. With this app, you get to protect your valuable sales and take advantage of the expertise and rapid delivery network of Malca-Amit worldwide. No more worries or wasted time on getting external insurance for your high value sales. We will help you print shipping labels with full Malca-Amit liability, track packages, and manage shipments all from one place, saving you time & money on shipping and insurance. Import order information with a few clicks and start creating labels in seconds. Create shipping labels straight from your own computer.
Key features
Save Money – Save up to 50% with our volume discount shipping and liability rates.
Save Time – Get instant all-in insured shipping quotes, and print shipping labels in seconds.
Ship with Confidence – Malca-Amit is a global logistics leader for valuables, with a best-in-class insurance coverage with Lloyd's of London.
No monthly subscription fees
 App Features
Full Integration with FedEx, UPS and USPS
Automatic Tracking
Return Labels
Customer Email Notifications
Shipping Insurance
Residential Armed Delivery Options Available
Account Setup
Before you can begin, you must complete your account setup by signing in to your Malca-Amit Shipping Services application. Signing in using an existing account:
For new clients, fill the registration form and one of our representative will contact you shortly to complete the registration. Create an Account: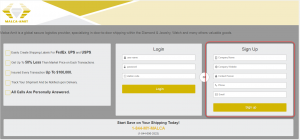 Enter your company name, company primary website, contact person, phone and contact email.
Malca-Amit Shipping Services Application
After initial login you need to set the shipping methods in coordinate with Malca-Amit. This is a one-time setup that will be done with Malca-Amit representative where you will advise which shipping methods you wish to use on the store and what type of services you want Malca-Amit to provide.
Shipments Query
The application main screen will provide a wide view by default on current open orders.
Filters
Option to filter view by fulfilment status, order status and dates.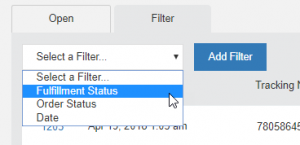 Orders Data
In the order details you can see the order number, date and time, tracking number of the forwarded, the estimated cost, name of customer , total value, payment status and fulfillment status.

Actions
Here you can find option to print a Label and create an international / domestic shipment and also for domestic shipments only an option to create a return label.
Need shipping/coverage advice for a more sensitive shipment? Take advantage of the complimentary Malca-Amit Dial-an-Expert program – call 1-844-MyMalca (1-844-696-2522) for expert guidance on the spot.